Let's go to flea market with rent-a-car
Hello. This is Japan Rent-A-Car. We started this blog because we think rent-a-car is needed to enjoy Guam more for tourists. Nice to meeting you!
We introduce flee market at this first time. Flee market opens only Saturday and Sunday. You can't go without a car. You can go by optional tour, but it's more convenient if you have rent-a-car.
Because optional tour bus arrives at about 7am, it's traffic jam time. You can see the flea market in front of you but have to wait and wait. When you get there, you are already tired.
But you don't need to worry about it, if you have rent-a-car. If you go a little early or late, it doesn't have traffic jam. Then you can find a space for parking easier and enjoy the flea market more.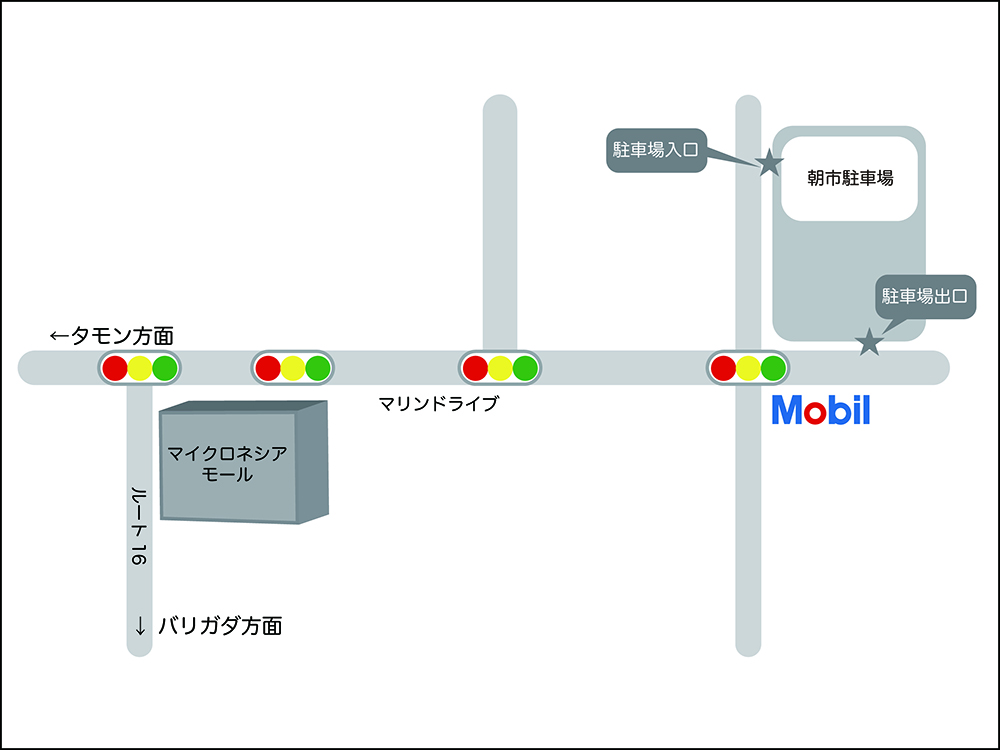 How to go to the flea market from Tumon. It's easy to find, you may not be lost.
When you turn the left Marine Drive from Tumon, you will see this road. The flea market is located the right side along the road. You can see a lot of cars along this toad. If you find a spot, it's ok to park.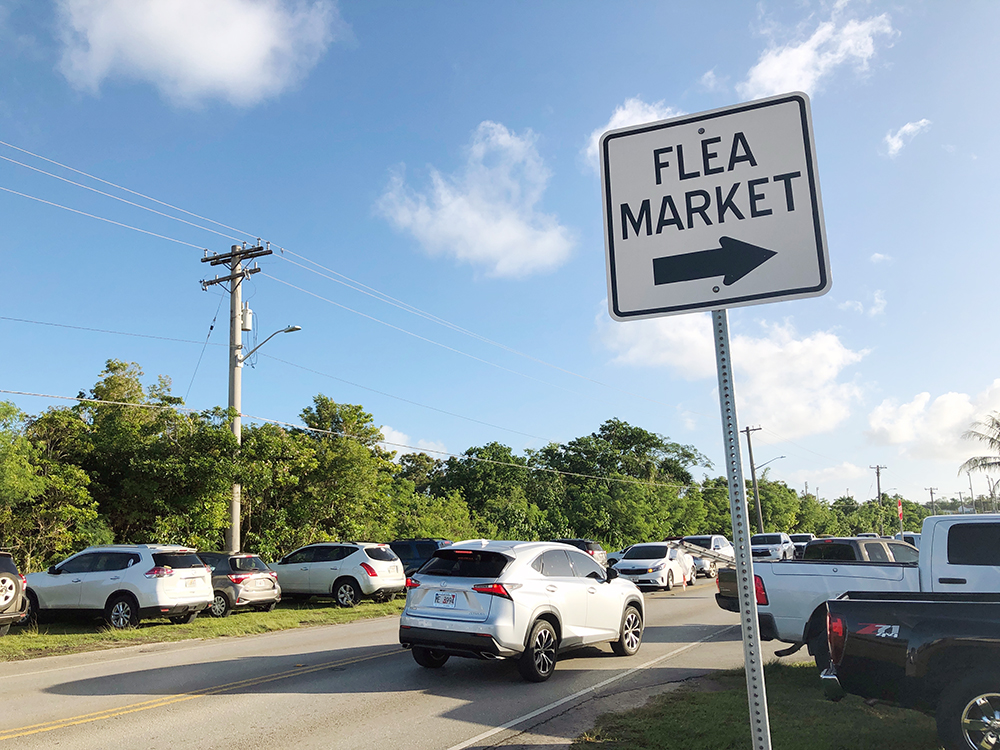 When you see this sign, turn the right. Here is the parking lot in the flea market.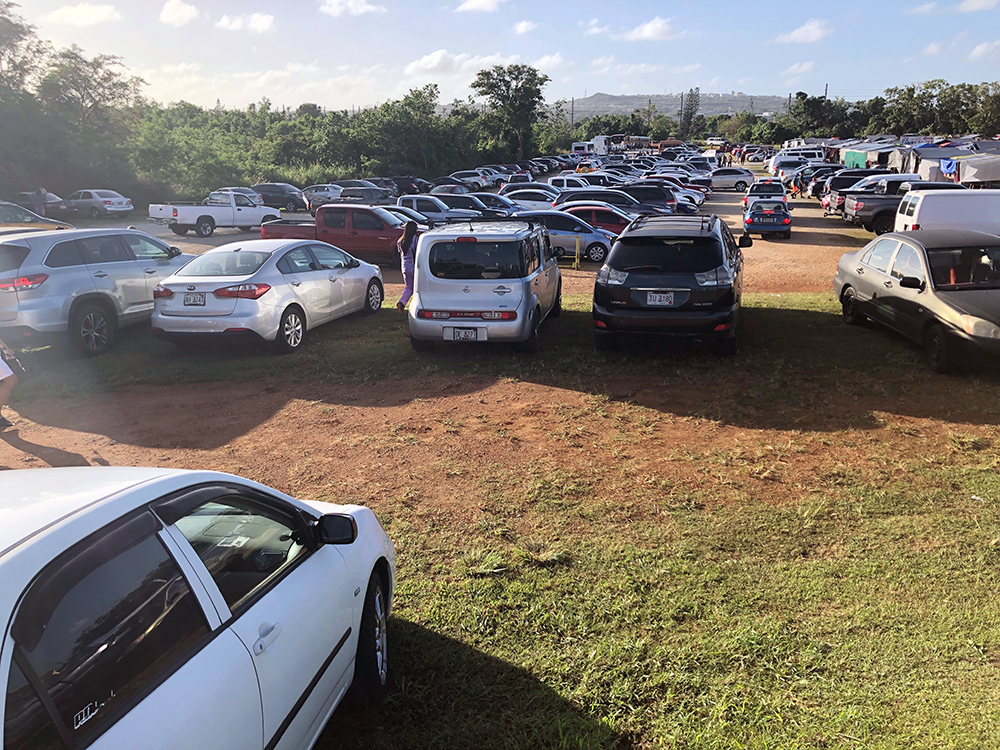 When you turn the right, it's parking lot. No traffic guard or no lines, so you need to careful to park. Just park the car next to it.
Finally, you are at the flea market. There are basically three area at flea market. First area is the selling vegetable, fruits and fish. Second area is selling BBQ and other food. Third area is selling clothes and others.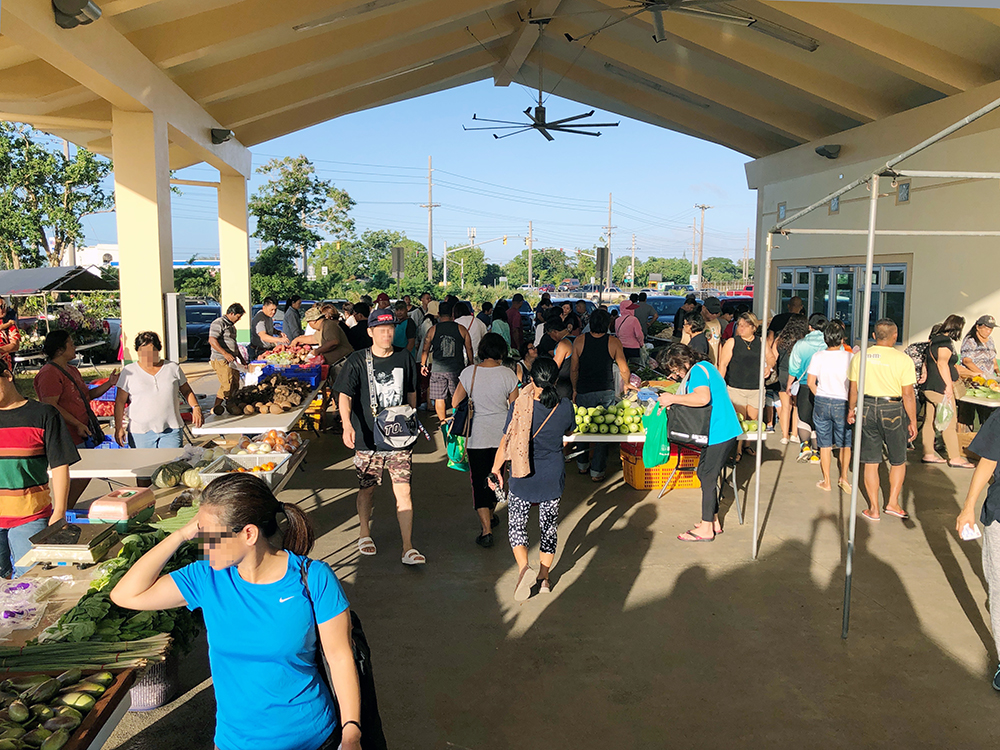 Here is the first area. Local vegetable and fruits, 95% of the people here is local. Here is the place has different atmosphere from Tumon. You can find vegetable you've never seen in Japan or strange shapes vegetable you don't see at supermarket in Japan. It's interesting.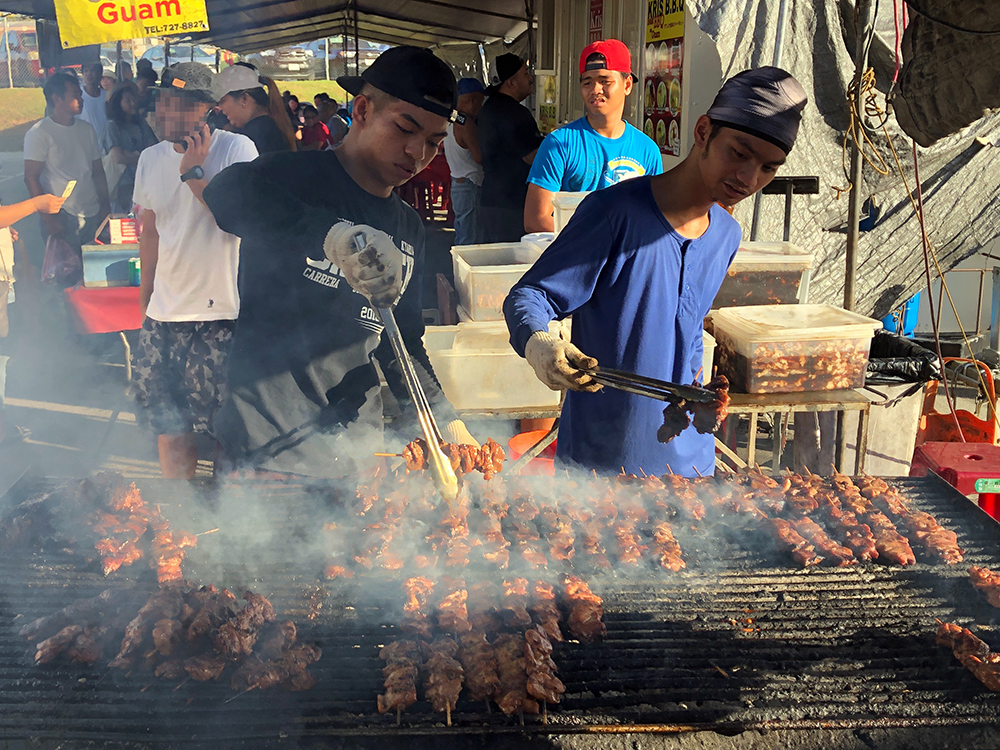 Second is food area. 50% is tourists and 50% is local people in this area. Everyone eats breakfast!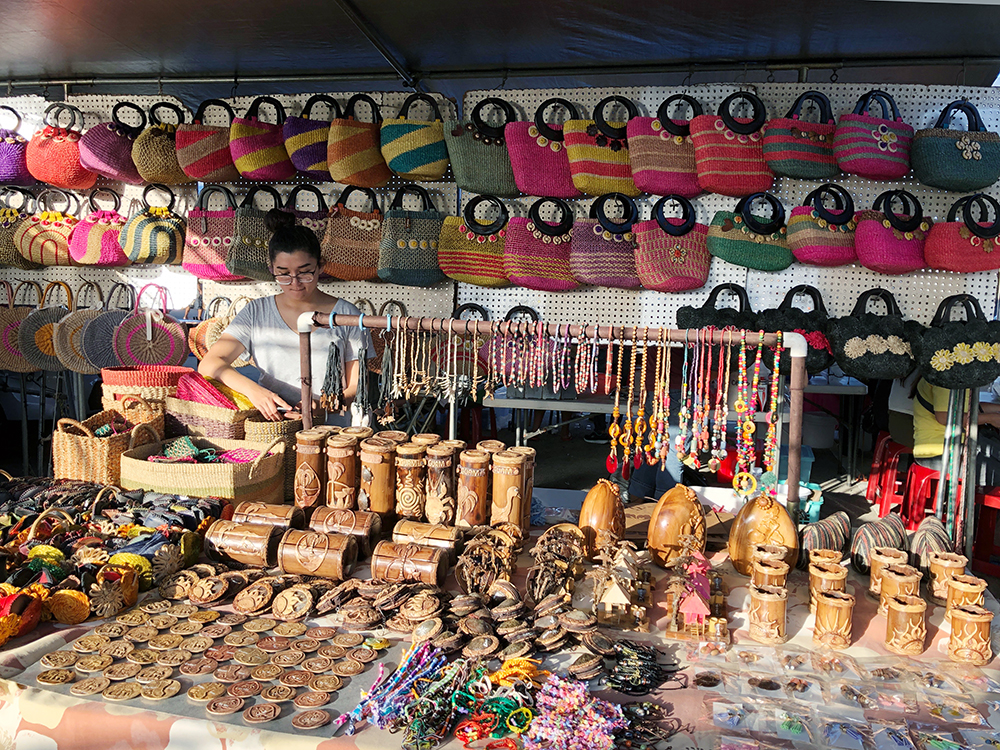 Here is the third area. Many tourists are walking in this area. T-shits, dress, hair accessories feel tropical island and Asian taste accessories. Various cultural items make us feel more Guam.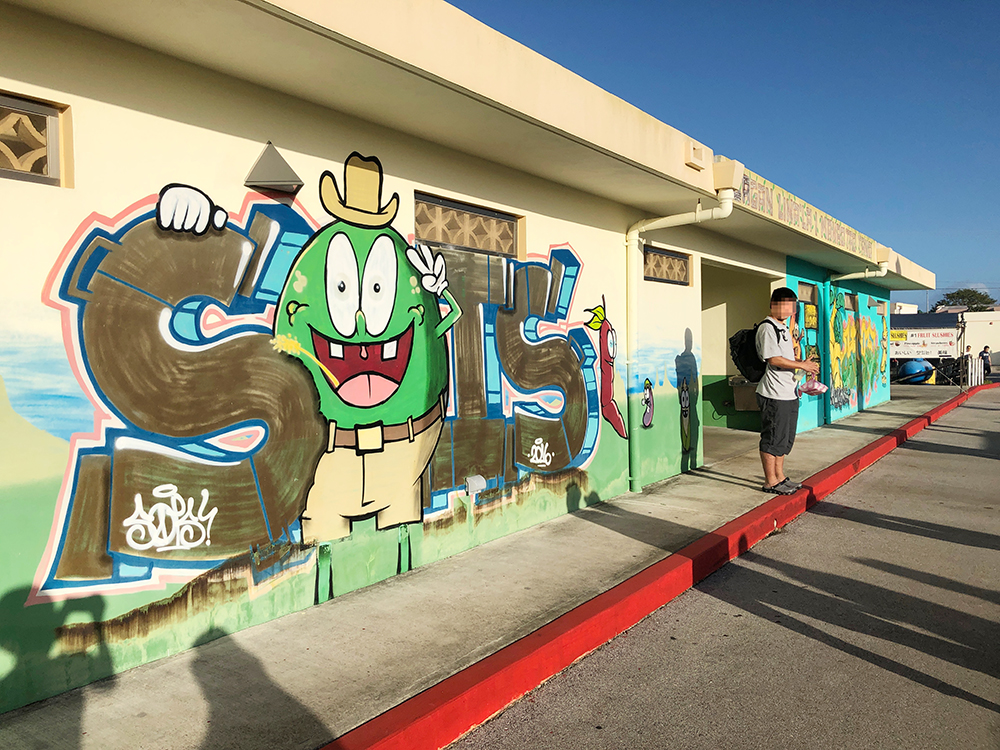 By the way, the bathroom is in this cute design building. Please remember!
After eating, shop and felt local atmosphere, you can go back to the hotel or go to another place with rent-a-car.
Please careful the parking lot entrance and exit is opposite side at flea market. From the exit, drive back on Marine Drive and turn the right, there is Tumon.
Our first blog was about flea market. Where do we go next? Please let us know if you want to know about something about Guam or where you want to go.