Requirement
Driver's License and Credit card (VISA, Master), Passport
A valid driver's licence from your country is all you need.
A licensed driver age 18 years or older may drive.
*Passport of the driver and passport of the credit card holder must also be added on the REQUIREMENT.
Payment Method
Please pay with a credit card (VISA, Master) onsite in Guam. Cash, debit cards, prepaid cards and travelers checks will not be accepted.
Regarding Gasoline
We rent out our cars with a full tank of gas so we ask that you return it with a full tank.
If the tank isn't full upon return, we will invoice you according to the conversion table determined by our company.
Hotel Pick-up
Free/round trip *Tumon, Tamuning area hotel only.
*Note: Outrigger Guam Resort will pick you up at the adjacent Dusit Thani Guam Resort.
*Note: the following hotels offer free shuttle bus service. Leo Palace Resort: Bound for Guam Plaza Resort & Spa; Starts Guam Resort: Bound for Guam Leaf and Olive Spa Resort
Regarding coming from Guam Airport by taxi
From Guam Airport to the Tumon Main Office, it is about 1.8miles (about 2.8km). The taxi fare is about $20. It is a good manner to tip about 10% to 15% of the taxi fare.
For visitors only by taxi from Guam Airport
$10 Cashback campaign in progress!

Once a taxi receipt is received, you will receive a $10 discount from the rental car price at the time of the rental car payment.

*If there is no receipt or license plate number, you cannot discount it.
*It cannot be used in conjunction with other discounts.
Wi Fi Rental

1st unit is FREE!$5/24hrs
Free Wi Fi Rental for every car rental.
*4g LTE
*Size: 8.8 x 6x 1.3cm Weight: 99.8g
*Maximum of 10 devices can access one unit of WiFi.
GPS Car Navigation system
$8/24hrs(*Three days or more $5/24hrs)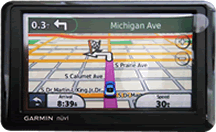 Additional Driver
1 Free!$5/1person
Unauthorized drivers are not covered by the insurance.
Child Car Seats
3 Free!$10/1rental
In Guam, it is required to use child car seats of various shapes, depending on the height and age of your child.
SELF SERVICE
We ask customers to install your own child seats and set up your own car navigation systems in the car. Please return all rented items to our counter when finished.
Non Operation Charge
As a part of compensation for business, when an accident, theft, trouble, damage, etc., occur not from the responsibility of our company, and repair and cleaning of a vehicle is required, the following will be billed to the customer.
if rentable: $250, if not rentable: $400
Accident Service Charge
In the case of an accident, no matter who is at fault, you will be charged a legal processing fee of $150.
Regarding Reservation Cancellation
There is no handling fee for canceling the reservation. Please cancel the reservation from the confirmation and cancellation page of the reservation.
Regarding Riding With Pets
Some of our customers have pet allergies, so as a rule, we refuse to allow pets to ride in our cars. We kindly ask for your understanding.
EXCLUSION OF INSURANCE
*Regardless of who is at fault
Reckless driving, driving while intoxicated, utilizing moble phone and all other gadgets and racing
Damaged, cracked,bashed windows
Burglary, car theft, vandalism and stolen items in the car
Damage occurred by unauthorized drivers
All types of violation ticket plus $100 company service fee
$150 service fee will apply to any new damage regardless of the size
Towing fee
Hit and Run
Rent a car company will not be responsible for any bashed window(s), car break ins and vandalism
After the accident, there were no police reports for more than 24 hours
Damage to the car rental caused by earthquake, tsunami, typhoon and all other natural calamities will not be covered