Top things to do in Guam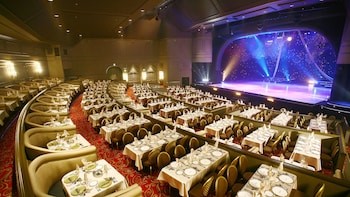 #1SandCastle Magic Show with Dinner 6:00PM Enjoy a Vegas-style performance at the incredible SandCastle in the heart of Guam. Watch the magical spectacle as the curtain comes up on ZUBRICK—featuring l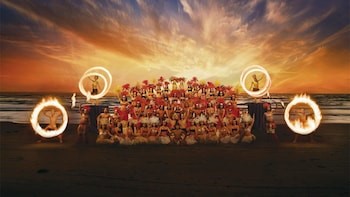 #2Taotao Tasi the Beach BBQ Dinner Show
Admire the best of the beautiful island coast of Guam with a spectacular combination of dining and entertainment. Enjoy a beachside feast, watch an inspiring…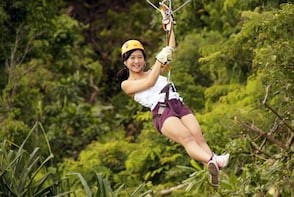 #3Zipline Adventure Park
We call it the Island Hopper! Fly through the jungle of the Mariana Islands with breathtaking views of Tumon Bay and the cliff line below.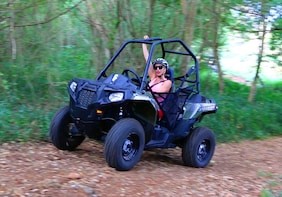 #4Off-Road Adventure
Take a thrilling, all-terrain vehicle excursion along pristine off-road trails flanked by fields of dense vegetation.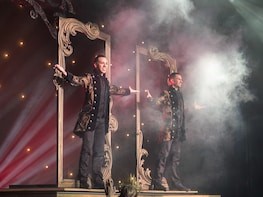 #5SandCastle Magic Show 7:00PM & 9:00PM
Head to the heart of Guam and enjoy a spectacular theater show that thrills and amazes the entire family. Be inspired by the incredible performance of ZUBRIC…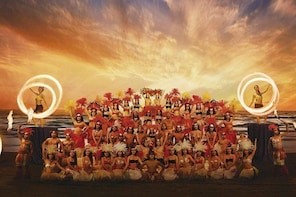 #6Taotao Tasi the BBQ Beach Dinner Show in Guam
Visit: Taotao Tasi Dinner Show Guam, Gun Beach Road Gun Beach, Tumon, Guam 96910 Mariana Islands depending on the package you choose, you will either be picked up or go straight with a car rental.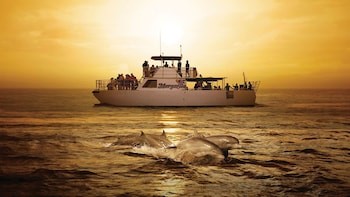 #7BIG Sunset Dinner Cruise
Watch the sky light up with color over the calm waters as you sail aboard a luxury vessel along the coast of Guam.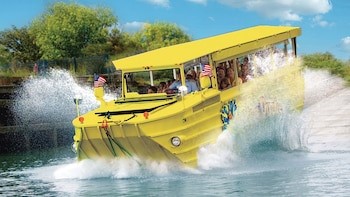 #8Ride the Ducks Tour
Take a journey along the curving coastline of Guam aboard a state-of-the-art amphibious vehicle for a special kind of look at the island.
#9Dolphin-Watching Cruise from Fish Eye Marine Park
Take to the open seas in search of the playful spinner dolphins that live along the coast of Guam. Enjoy the sunshine and the wind in your hair as you cruise.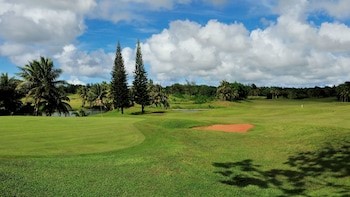 #10 18-Hole Golf Tour at the Guam International Country Club
Enjoy 18 holes of golf surrounded by Guam's idyllic scenery at the Guam International Country Club. Take advantage of their USGA-certified, precisely maintained.
Things To Do in Guam
Guam, an American island territory located in the south pacific, is a popular tourist destination among travelers from the United States and around the world. Its close proximity to southeast Asia makes it a unique domestic travel destination for folks looking to get in some snorkeling and bask in some tropical weather without having to use their passports.
While Guam is a relatively small place, it is full with Guam excursions for the entire family. Because of this, popular websites recommend you carry a map with you at all times. After you've touched down on the island, the first place that is a must see for all visitors is the Guam Pacific War Museum. Built in remembrance of World War II, the Guam Pacific War Museum features a number of exhibits, art galleries and educational movies for people of all ages.
After a stop at the Pacific War Museum, take a trip to Ypao Beach Park in Tumon. Highly touted as one of the best things to do in Guam, Ypao Beach Park is a protected area of coral reef that is great for first time snorkelers. People can choose to sit on the beach, soak up the sun, or jump in the water and have some fun. If you're on the beach during the sunset hours, make sure to take plenty of pictures.
Created by Congress in 1978, War in the Pacific National Park is the island's only national park, and should be one of the top to-do items on your list. Many Guam tours will take you straight through the national park past the landing beaches and some of the Japanese guns that still stand today. There are plenty of local park rangers readily available to assist with giving directions to any places you wish to go during your visit.
Guam is a place filled with historical hot spots, natural wonders, and relaxing beaches. Because there are so many Guam activities to choose from, book your vacation with Expedia early to give yourself as much planning time as possible. The attractions in Guam are like no other in the entire world. Treat yourself and your family to an island adventure today!